Description
Battle Royale SG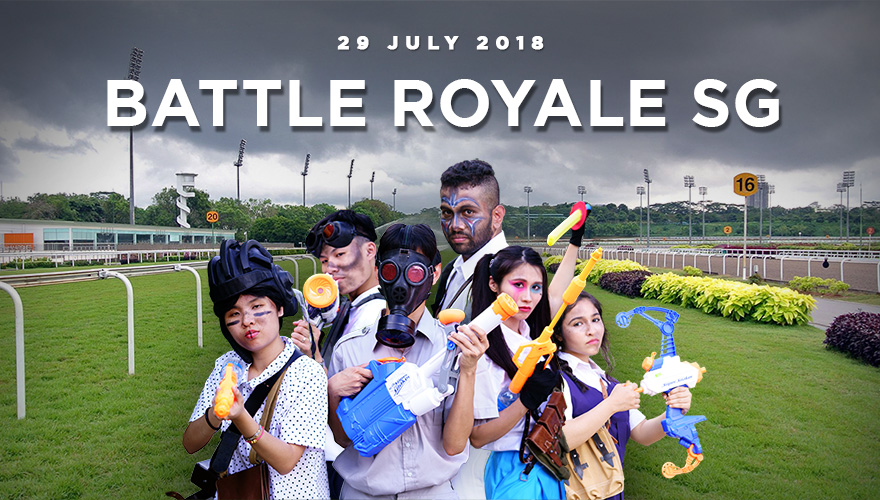 Can you survive Singapore's most extreme streaming exercise?
Gather your ex-classmates. Put on your old school uniform. Revise your 10-year series.
On 29 July, 100 students will enter an arena filled with water bombs, blasters and bazookas.
Only 1 will leave with the final spot in a local university.
Rules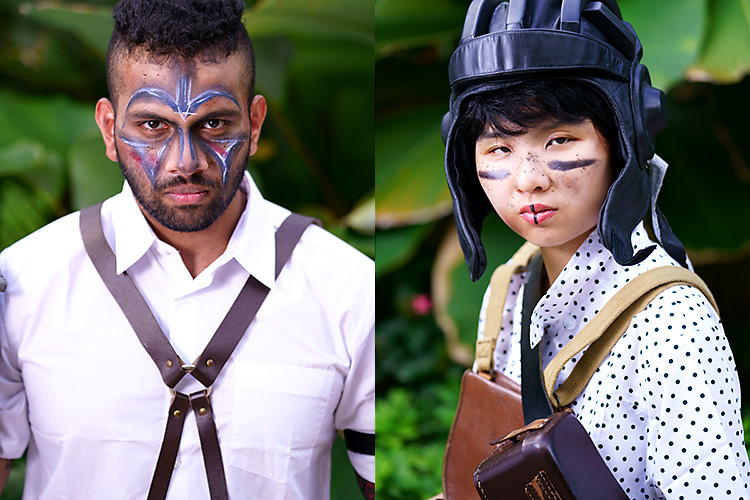 Enroll in the most epic water balloon battle ever held in Singapore.
The rules of the game are simple. Find over 1000 water bombs & 100 blasters hidden all around the Singapore Turf Club.
Hide in the toilet. Dodge the prefects. Hunt down your classmates.
But be careful! Get soaked and you fail. Stay dry and graduate.
Will you leave as a scholar or a loser?
There are only 100 places for July's Joint Admission Exercise. Each ticket gives you at least 2 chances to win Battle Royale SG.
Come dressed in any school uniform costume for an extra life.
Strategize as a team and discover 8 Dirty Tricks to Winning Battle Royale SG.
Register now for the most thrilling exam you will ever experience. You must be at least 18 years of age to play.
p.s. No free parking. Not even for teachers.
#gotstudentcard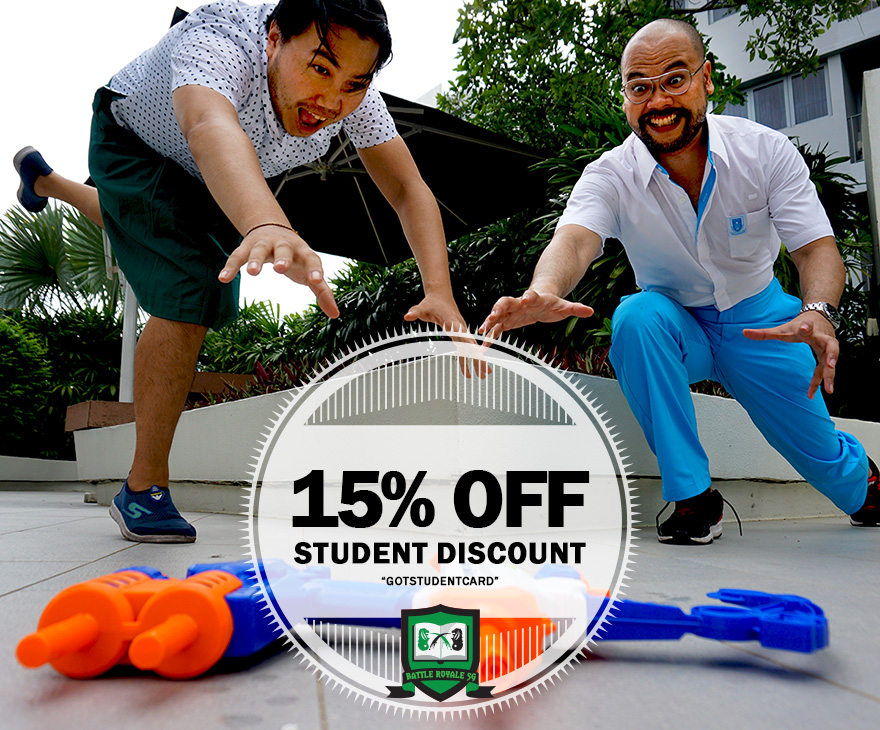 Location
All students must report to the top of the Parade Ring for exam registration in full uniform.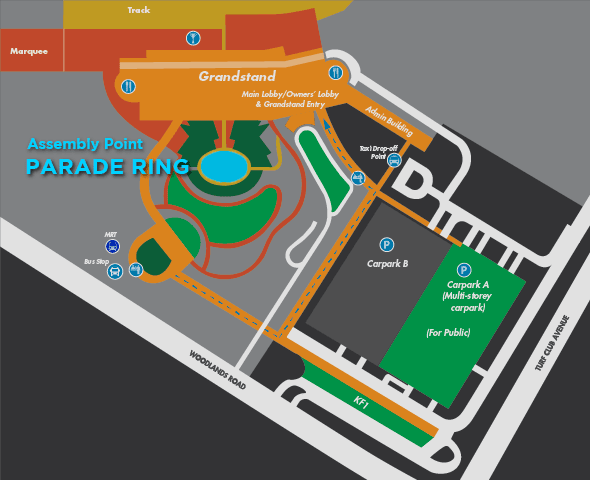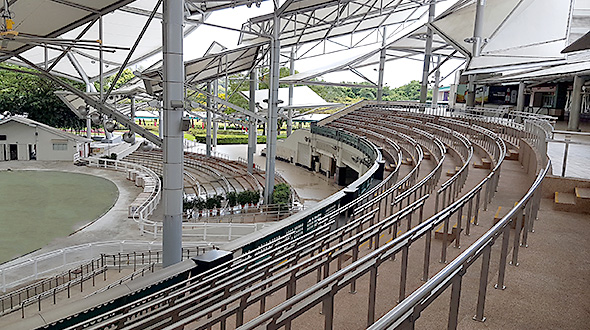 Media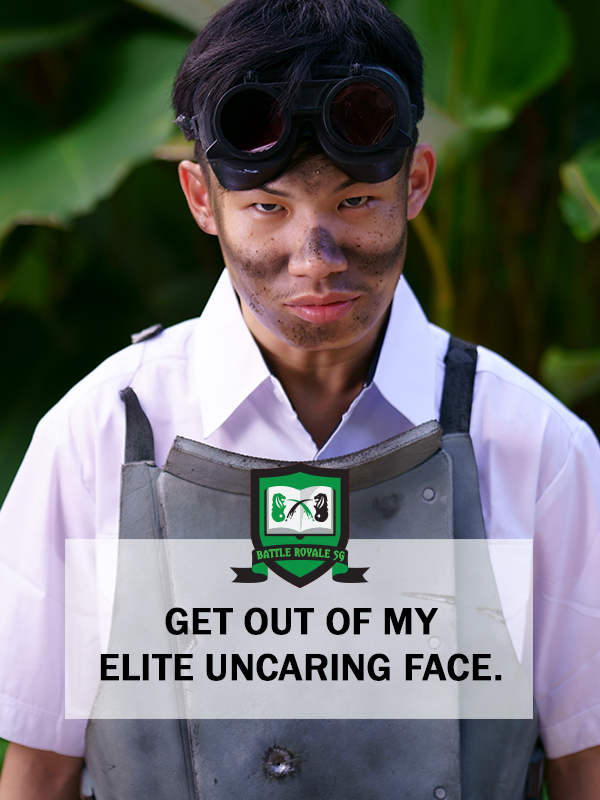 Void Deck Games [blog]: 8 Dirty Tricks to WINNING at Battle Royale SG – Number 7 will SHOCK YOU!
SG Magazine: Will you be the last person standing in Singapore's first Battle Royale game experience? Trust these guys to bring a whole new meaning of water fights.
Goody Feed: There's a Real-Life PUBG / Fortnite in Singapore
The Honeycombers: Get Ready to Rumble